FC United Walking Football Tournament
Sunday 22nd May 2016 – Broadhurst Park M40 0FJ.
CCWF played in FC United's first Walking Football Tournament. Paul Beech, Alex Campbell, Roy Emery, Chris Humphries, Barry Sayers, Mick Oakley and Paul Yates represented the Crusaders; they reached the Semi Finals where they were narrowly beaten 1-0 by a Fleetwood team that included some of the players from Blackpool's WF team that had also beaten CCWF the previous week when playing as Port Vale. FC United went on to beat Fleetwood in the final. It was great to meet up with familiar as well as new faces from teams that we had not played before.
Ever so nearly again, but very well done.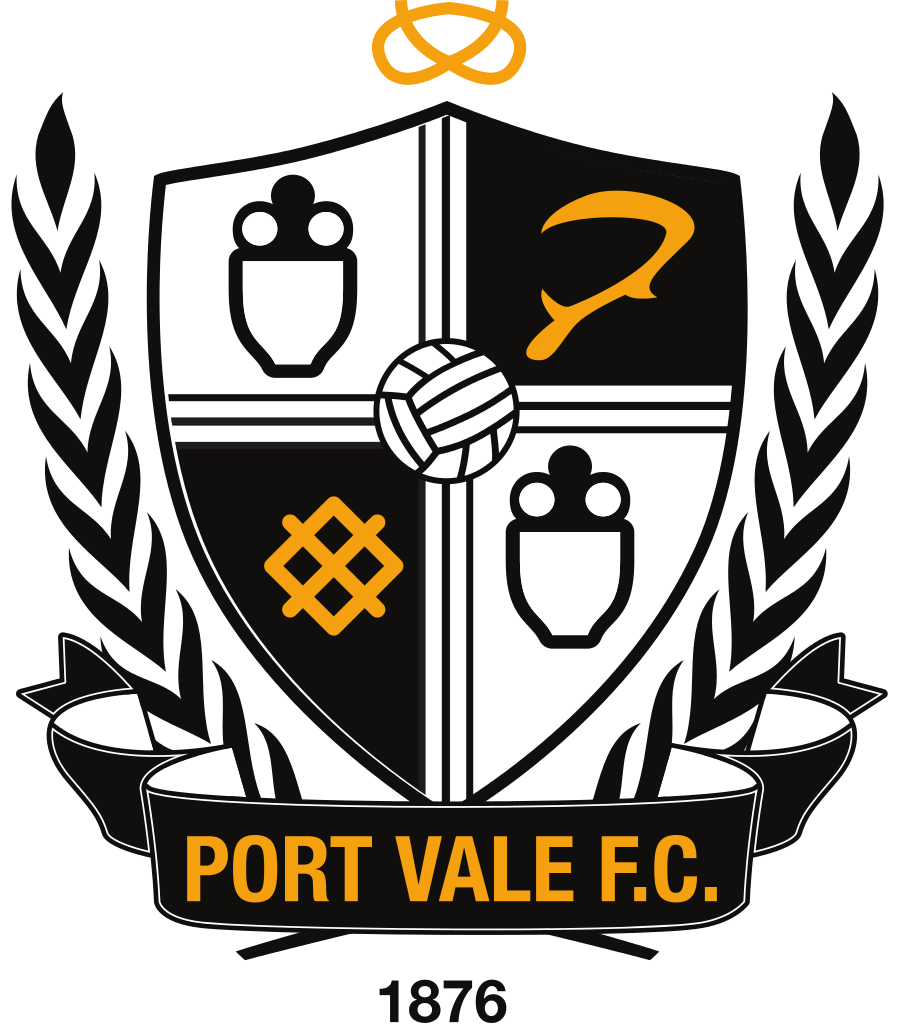 Football League Walking Football Tournament
Saturday 14th May 2016 at Blackpool.
Following on from the successful Age UK North Staffs WF tournament, CCWF were asked to represent Port Vale at the National Football League Walking Football Tournament. David Bailey, Chris Humphries, Barry Sayers, Paul Beech, Dave Russell, Dave Clark, Chris Oakley and Paul Yates put up a great show by reaching the Semi Finals where they were unfortunate to lose 4-0 to the the hosts Blackpool FC.
19 Football League teams participated in this regional tournament,  where the standard was high and the game played in the right spirit. En-route to the semis Vale (aka CCWF) beat Preston and Fleetwood, lost to finalists Wigan and drew with a strong Carlisle team.
Thanks go to Tom Sherratt and Joe Humphries of Port Vale for providing the Crusaders with this opportunity.


Age UK North Staffordshire Walking Football Tournament
Sunday 24th April 2016 at Chesterton Community Sports College.
Castle Street, Chesterton, Newcastle under Lyme, Staffordshire ST7 7LP.
As part of the 2016 European City of Sport (Stoke on Trent), The Age UK North Staffs tournament featured 16 teams who contested for the Trophy and Plate awards. Managed by Age UK North Staffordshire and supported by Staffordshire FA and Mars Just Play, the event was a great advertisement for this beautiful game that so many of us now love. Over 150 players took part representing Active FC, Beaconside, Beechcroft, Cheadle, Chesterton Crusaders, Hartshill Strollers, Man City, Rugeley, Stoke City, Stone Old Alleynes and Walsall.
Winners of the Plate were Beechcroft with Beaconside as Runners Up; Winners of the Trophy were Chesterton Crusaders with Stoke City as Runners Up; Goalkeeper of the Tournament was Paul Brewer of Beaconside and Golden Boot Winners were Andrew Struthers of Beechcroft and Angela Hassall of Stoke City. Trophies were presented by Alan Dodd, who played nearly 600 professional games for Stoke City, Wolves, Port Vale and teams in Sweden. Special thanks must go to the Referees who made a great difference.
Thank you to all who participated. Look forward to seeing you all again next year. In the meantime, look at the Gallery for all your mugshots !

Chesterton Crusaders win Lifeline 2016 WF Tournament
Sunday 20th March 2016 at Shots Cheadle Hulme Soccer Centre.
8 teams entered this well organised tournament by Lifeline, with Chesterton entering 2 teams. Things did not start well when our 'B' team goalie (Chris Humphries – yes the author!) broke his little finger. This meant that the short straw was then voluntarily selected by Grant Whitehurst to become the new goalie for the 'B' team. The 'A' team started well and ended up 2nd in the league format; and after a poor start in their first two games, the 'B' team recovered to finish 4th in the league format.
Oldham were the top team and drew our 'B' team in the semi-final whilst the 'A' team had to play Blackpool. The 'B' team raced into a surprising 3-0 lead against a strong Oldham team who managed to fight back to 3-2 before the final whistle. Meanwhile, CCWF 'A' contested a tight game with Blackpool, with the game finishing in a draw, taking the tie to a knockout penalty shoot out. That did not last long as David Bailey blasted his penalty passed the great Blackpool keeper, and then the magnificent Paul Yates saved a penalty to send CCWF 'A' into the final.
Superb, both teams reached the final which meant that we were winners and runners-up by default. For the record, the 'B' team did win the final 2-0 with goals from the consistent striker Chris Oakley and a pile driver from David Clark, but as we always say, the Club is the winner.
Congratulations to all who took part, great team performances from all who took part: Paul Yates, Grant Whitehurst, Barry Sayers, Chris Silcock, David Bailey, David Clark, Mick and Chris Oakley, Dave McNally, John Desmond, Paul Luke, Chris Humphries, Keith Brierwood, Peter Caulfield, Roy Emery and Kelvin Knapper. And well done to Keith, Peter and Kelvin who competed in their first tournament – great start guys.
–
FA Cup hero Brian Kilcline resumes football career – at the age of 53
He captained the Coventry City team which beat Spurs in the thrill-a-minute 1987 final at Wembley. But now Brian has dusted off his boots to play in a more gentle version of the beautiful game . . . walking football for the over 50s.
Brian, who now lives mainly in Portugal, is a key member of Soccer Olhanense Strollers in Olhao on The Algarve. Brian scored the only goal in an exciting game versus Chesterton Crusaders, going on to win the inaugural Algarve Walking Football Cup, which attracted teams from across Europe; Chesterton went on to become the tournament's Plate Champions, whilst Brian was named Player of the Tournament.
Brian – nicknamed Killer in his professional days because of his tough-tackling style – told the Sunday Mercury: "I am loving this new lease of life in football. Walking football is a great sport for older players. Indeed, one player in the tournament was 74 years old. Obviously it's a slower game, but it is quite energetic and competitive. Taking up walking football is just like being a kid again."
"Winning the FA Cup was obviously the pinnacle of that career. Since retiring, I haven't played any 11-a-side football – but walking football has given me a new lease of life. I recommend it to anyone. It's a form of football which gets back to basics: controlling the ball and passing it to feet; not just hoofing up it up the pitch and hoping for the best."
"We love the lifestyle in Portugal," said Brian. "Olhao, and the rest of The Algarve, has many British ex-pats, a lot of them older people who love sport, especially golf. There are other walking football teams in the area and we play regularly. I love the banter between the players. That's always been part of football."
Mark Grazier, manager of Hartshill Strollers Walking Football Club in Dudley, said: "We played in the Algarve Walking Football Cup – finishing third – and it was amazing to see Brian Kilcline playing for one of the local teams. "He is still a classy player and he's a great bloke off the field, too."
–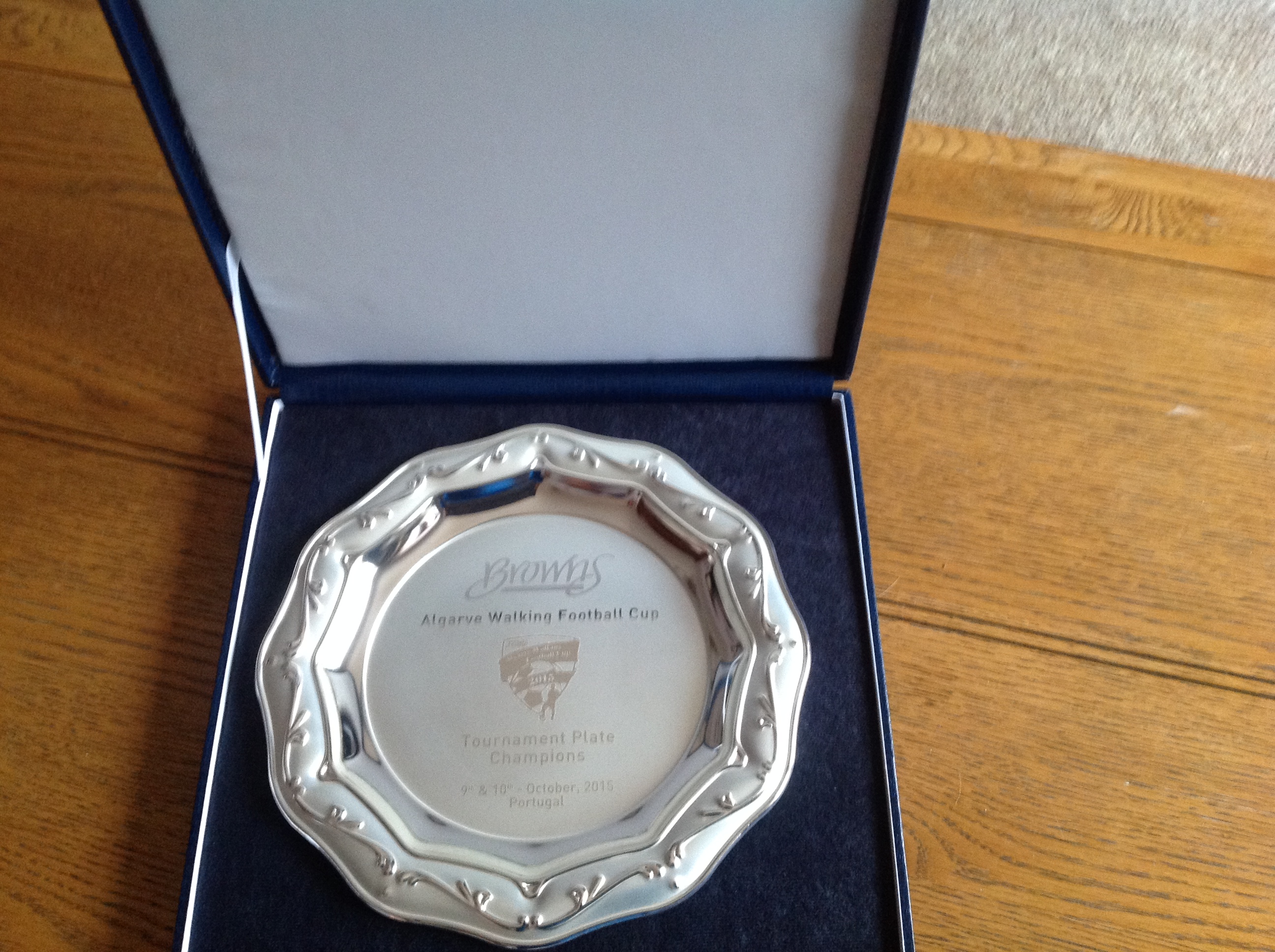 Algarve Walking Football Tournament – CCWF are the Plate Champions 🙂
9th to 10th October 2015 – Browns Sports Club Vilamoura Portugal.
CCWF team played in the inaugral Algarve Walking Football Tournament. David Bailey, Rick Coleman, Roy Emery, Chris Humphries, Paul Luke, John Nelmes, Barry Sayers, Chris Silcock and Paul Yates were joined by 5 WAGs for their trip. Over Friday and Saturday the CROCs pitted their skills against 9 other teams, and emerged victorious as the Tournament Plate Champions.
Congratulations to the Crusaders.
Chesterton Crusaders 2015 Dinner and Awards event – 2nd Oct 2015
Time to get moving – Senior Activity & Fitness 2015
This event follows on from the hugely successful 2014 conference, where over 150 delegates, from over 100 organisations in the UK and Ireland to be resourced educated and enthused in the area of delivering & providing fitness and activity to our older generations. Tracey and Chris Humphries provided an update and further insight into the walking football programme that they operate in North Staffordshire. A great example of thinking nationally and delivering locally.
8 Crusaders: Andy Leach, Phil Heath, George Kuzminski, Chris Silcock, Barry Sayers, Chris Humphries, Rick Coleman, Paul Luke, Joe Humphries (Coach) and Keith Salmon.
Walking football wins over older men to a new form of the beautiful game
Thousands have rediscovered the joys of playing football again thanks to a slowed-down version of the game. As a 73 year old with a serious heart condition, retired electrician Keith Salmon thought his football playing days were well behind him. He had to give up five-a-side games in his 50s when the pace became too much, and he'd grown used to taking it easy. "I'd be sitting around at home reading the paper or watching the television, being bone idle," he said.